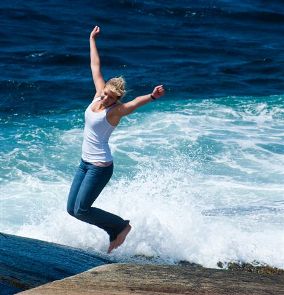 ATTENTION!! WE ARE NOT ACCEPTING NEW CLIENTS AT THIS TIME! WE HOPE YOU CONTINUE TO ENJOY THIS WEBSITE FOR INFORMATIVE…AND ENTERTAINMENT PURPOSES!
Real beauty and vibrant health come from within; literally!
Have you ever noticed someone who has radiant skin, shiny hair, sparkling eyes and a calm yet powerful energy and strength? Perhaps you really noticed these qualities in that person because conventional wisdom would tell you that contrary to that person's age, they looked really good. Not only that, but they looked like they FELT amazing!
When was the last time you felt AMAZING?
The truth is that it is impossible to look good, or feel great when your body is not functioning the way it should! Nature has solid intentions for the way we all look, feel and function…. you shouldn't have to have surgery or be on medications to lose fat, regulate your digestive system or have clear glowing skin!
At either of our two convenient locations, we help you achieve all those things as well as many more benefits that you might not be expecting. We help you get there naturally* and SAFELY*!!!
Utilizing colonics or colon hydrotherapy, scientifically proven nutritional methods, different types of fasts, or our own greatly fool-proof* HCG diet support program we are able to propel our clients in the right direction. You will look and feel better than you ever thought possible! Call today to make an appointment for HCG Diet Boise,  Colonics or colon hydrotherapy, or nutritionist services today!!
UPDATE: BOOK ONLINE AT OUR ADA COUNTY OR (THE STILL MORE ECONOMICAL LOCATION IN) CANYON COUNTY WITH EITHER OF OUR THERAPISTS STARTING SEPT. 17th!
2/3/2015
What an exciting year this is shaping up to be. We are opening a second location in Southwest Boise in May of 2015!!
Those of you who don't already know… we used to be located in the Southwest Boise area and moved to Canyon County.  We are teaming up with Dr. Stephanie Kennedy of Provencia Digestive Health in Meridian to bring colon therapy to more of you and to her current patients. The new building will be located in the lovely Strada Bellisima Business Park and will feature all of her current modalities of natural medicine and she will also be able to finally meet the need for colon hydrotherapy under her own roof. Those of you who are not familiar with Dr. Kennedy may look her up and wonder why her website is so… well… so painfully limited. Well, let me tell you; Dr. Kennedy sees dozens of patients a week and this is all while intentionally not drawing attention to herself. That's right she's "hiding"! She is simply too busy to be too visible. She stays so busy by word of mouth that her website is literally there so that those who already know about her know what her address and contact information is. Once she is in the new building she will be bracing herself for tremendous growth and has already taken on an understudy.
The new facility is beautiful and totally green…the location is easy to get to…just south of I 84. Colon therapy is a perfect compliment to Dr. Kennedy's practice, and her areas of expertise have been utilized by several of my colon therapy clients to target other digestive issues that colonics do not fully remedy. Dr. Kennedy and I are kindred spirits and I am so blessed and flattered to be hand selected as the colon therapist at the new location for Provencia Digestive Health. There will also be a massage therapist and an MD working at the new practice. Teaming together we will be able to meet just about any natural health need any of our clients may have. There will be discounts for her patients and I will continue to offer discounted colonics as well. We hope you will come see us and set up your summer colon cleanse with us early as appointments will fill up quickly! In a very short period of time I hope to bring on another therapist to take care of the clients that I cannot fit in and have already discussed that possibility with a therapist that most of you already know and love 🙂
UPDATE: WE HAVE MOVED INTO THE LOCATION ON FRANKLIN NEAR EAGLE ROAD AND YOU CAN BOOK ONLINE AT THIS LOCATION OR THE CANYON COUNTY LOCATION (PRICING IS DIFFERENT AT EACH LOCATION)
August 2011
We are excited to announce a new location and a new lower price point!
We are coming up on 10 months in our new location outside of Caldwell and the response to the new place has been surreal.  I have to admit, I was worried that I was moving from a VERY upscale location to a smaller, clean and humble place might actually hurt business. But honestly, nothing can be farther from the truth. The truth is, if you are a great colon therapist, and you give a good colonic and truly care about the quality of the colon hydrotherapy industry the clients are abundant no matter where you are.  I am amazed that I have clients who will come see me from North Boise for a colonic, I am even more amazed at the ones who travel from out of state and stay here to do a cleanse with me.  I am so humbled to be able to do what I love for people who appreciate a quality care colonic session.  Colon therapy literally changed my life and I cant believe that I have been blessed with the opportunity to change other people lives with colonics.
UPDATE: WE NOW HAVE 2 LOCATIONS; IN ADA COUNTY AND CANYON COUNTY
May 2012
Not only are we coming up on our one year anniversary in a new location, but we are also about to see my OWN 10 year anniversary in the colon hydrotherapy business!! I can't believe I have been doing this since 2002!  I am so lucky to be able to say that although the world is changing I am still able to do things the safe and natural way and still getting great results for my clients just as was done for me back when I had my first colon therapy session. There are guidelines and groups and affiliations out there in the industry that are quite large now and amazingly are able to keep colon therapists connected from all over the world. But even in the environment we live in, the best connection and the best experience a colon therapist can have comes from doing their clients an amazing service and truly becoming a partner in their health.  It's an honor to be a part of the small group of women in our area who have been in practice in other areas of natural health for so long in spite of the economical hardships we have all experienced. That to me is the greatest validation of all, and evidence to me that I myself am an amazing colon therapist. Thank you to them for being a solid steady example of how colon therapy should be shared, and thank you to my clients who have demonstrated their loyalty throughout the years. I will be putting together a great special for the clients I have had since I started 10 years ago.
The information on this website should be considered the opinion of solely the website owner. These opinions are based on the owner's personal experiences.  Due to changing laws and differing opinions and standards it is possible that the information on this site may be out of date and or inaccurate. We are not lawyers or doctors…and cannot give medical or legal advice or make any medical , safety or legal claims.  It is the reader's responsibility to verify information gathered as a result of the opinions or views expressed on this website. If you have any questions or concerns about this website please feel free to contact the owner. We will make every attempt to keep our opinions clear and our information current and accurate. Certain preexisting conditions or symptoms can be made worse when having a colonic and it is important to know your body and its limits and previous condition well enough to make an informed decision about whether or not colonics is appropriate for you. Thank you for visiting!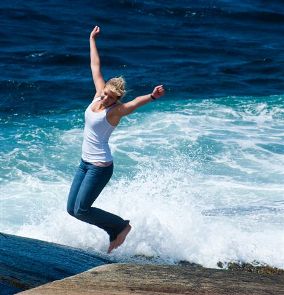 Tags: colonics, Colon Hydrotherapy, Colon Cleanse, colon therapy, colon therapist